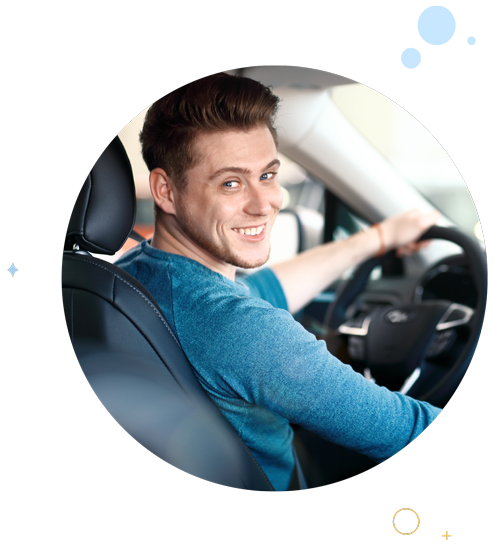 Get car insurance quotes at competitive prices!
The key to finding the ideal insurance policy at a price that's right for you is searching the whole market, but naturally that can be quite daunting for any individual. Where does one even start? Fortunately, we're here to help! We have strong ties to all of the top providers and this allows us to scan the entire market and single out the perfect policy to suit your specific requirements, at the most competitive price available. And that's one of the things that sets us apart. We won't try to direct you towards one insurer over another; our only goal is to find the cheapest, most suitable policy for you. Get a Quick Quote or give us a call today to find out more.
You'll have your quick car insurance quote in just 60 seconds
That's it. That's all it takes. Simply provide us with some basic information about you and your car and you'll have your quote in 60 seconds. Think of all the time you'll save! Whether you're a first-time driver or an experienced motorist who has been around the block a few times, our Quick Quote generator could be the first step towards finding a cheaper premium. So, what are you waiting for? Give it a whirl and discover what GMIB.ie can do for you. The process is fast, user-friendly, and efficient. And who knows? It might just be the most cost-effective decision you make all year.