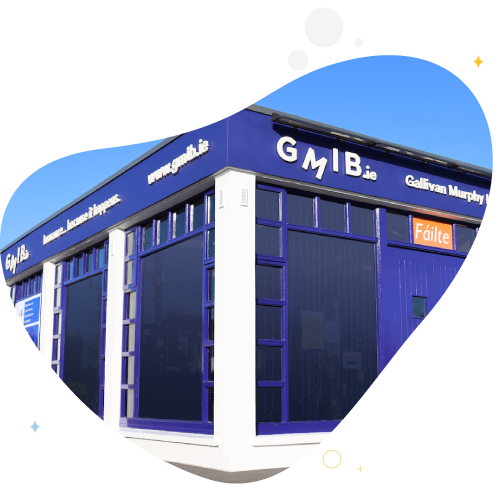 About Us
At GMIB.ie, we're proud of our roots in the beautiful town of Killarney, County Kerry. The company was originally founded by Tadgh and Annamaria Gallivan in 1989 as 'Tadgh Gallivan Insurances Ltd'. In 2002, the company split into three separate entities: Property Partners Gallivan (property sales, rental and valuations), Gallivan Financial (wealth management) and Gallivan Hooper Dolan, founded by Tadgh, Annamaria Gallivan and Ronnie Dolan (Hooper Dolan).
Denis Murphy was given the responsibility for the overall day-to-day running of business from 2002 and he was appointed Managing Director and co-owner of the business from 2006. From that point the Company became known as 'Gallivan Murphy Hooper Dolan Insurances Ltd', trading as GMHD.ie.
In 2012, a move to new offices in High Street, Killarney allowed the company room to rapidly expand its now all-Ireland customer base. Our growing office of presently 85 highly qualified and experienced insurance professionals are ready to assist our customers with all their personal and business insurance needs.
The company, now known as GMIB.ie, is operated by its co-founders Tadgh Gallivan, Denis Murphy and Simon Gallivan with an ethos of professionalism, honesty and investment in people.
In June 2022, Our owners made the decision to partner with Assured Partners, who are the fastest growing independent insurance agency is the USA since their formation in 2011. With this acquisition our companies' management teams remain in place to further drive growth and strategy for the years ahead.
Directors: Tadgh Gallivan (Chairman), Denis Murphy (Joint Managing) & Simon Gallivan (Joint Managing)
Additional Directors: David Heathfield; Stuart Quilter; Sean Gough; Paul Casey