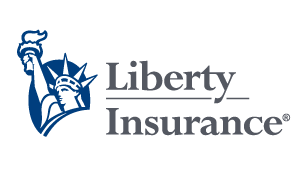 Liberty Insurance
Liberty Mutual has been in business since 1912. Headquartered in Boston, today the company is a leading global insurer with operations in 30 countries around the world. The company offer a wide range of insurance products and services, including personal automobile, homeowners, commercial multi-peril, property, general liability, commercial automobile, surety, workers compensation, specialty lines, and reinsurance.
Liberty Insurance Ireland are a strong supporter of women's sport through our sponsorship of the Liberty Insurance All Ireland Camogie Championships and our annual women in sport research, education and brand ambassador initiatives. Our current brand ambassador programme includes Irish sporting icons Mags D'Arcy, the Wexford camogie star; Olympians Annalise Murphy & Natalya Coyle; and former Ireland rugby captain Fiona Coghlan.
Private vehicle
Liberty provides fully comprehensive and third party fire and theft cover for drivers of all ages. Standard benefits include 24-hour breakdown assistance and home-start, step back no claims protection, 24-hour claims helpline, loss of keys cover and European cover. Fully comprehensive private motor cover includes personal accident cover, windscreen repair, audio cover, medical expenses, hotel expenses, driver's personal belongings, car hire after theft and many more.
Commercial vehicle
Liberty also offers fully comprehensive and third party fire and theft policies for commercial vehicles and business fleets.
Discounts are available for drivers with five or more years no claims bonus. A multi-policy discount is also available for customers who take out more than one policy with Liberty Insurance, whether it is home or car cover. Monthly payment plans can also be arranged for most policies.
Need more information?
If you want to find out more about Liberty and their products, give the team at GMIB.ie a call today on 0818 92 92 42.