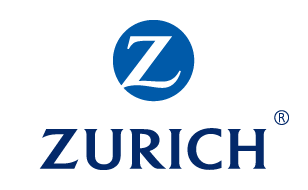 Zurich
Zurich Insurance is one of Ireland's leading general insurance companies offering a wide range of products including private motor and home insurance, commercial property, business, farm and professional indemnity insurance.
Zurich Insurance employs over 400 people in Ireland across its locations in Dublin and Wexford. Zurich established a separate customer care centre in Wexford in 2008 to provide dedicated customer service, motor and property claims administration and credit control functions. 
Home
Zurich home insurance includes optional accidental damage cover on buildings and contents, fire brigade charges, new for old cover, around-the-clock emergency and claims help lines, unlimited freezer contents cover and an increase in the contents values for weddings and Christmas.
Van
Zurich van insurance is designed for vehicles with up to four tons carrying capacity. It includes many great product benefits, such as no claims discount, trailer cover, windscreen cover and step-back bonus protection as standard.
Life                                          
Additional cover options include children's life insurance, cancer cover, hospital and surgical cash cover. They offer a range of protection policies including personal life cover, mortgage protection and serious illness policies.
Need more information?
If you want to find out more about Zurich and their products, give us a call today on 0818 92 92 42.