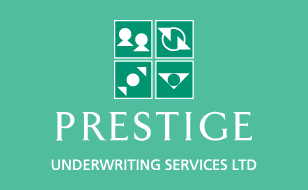 Prestige
Prestige Underwriting Services Limited is a Managing General Agent and have been trading in Northern Ireland since 1997. They are delegated underwriters, acting on behalf of a number of large, financially strong Insurance Companies.
They are represented in the Republic of Ireland through our subsidiary Prestige Underwriting Services (Ireland) Limited.
Home
Whether you are looking for standard cover or something more bespoke, Prestige Underwriting Services offers a range of competitively priced policies to suit different requirements and budgets. Their current household product range includes both standard and non-standard home insurance.
The standard home policy provides comprehensive buildings, contents and all risks cover for houses, flats and apartments. Contents only cover is also available for flats and apartments.
The non-standard home policy is a specific product specially designed for homeowners with unique requirements. It covers unusual buildings, old homes, properties with poor claims experience and buy to let properties. Cover for holiday homes and caravans is also available.
Need more information?
If you want to find out more about Prestige and their products, give us a call today on 0818 92 92 42.