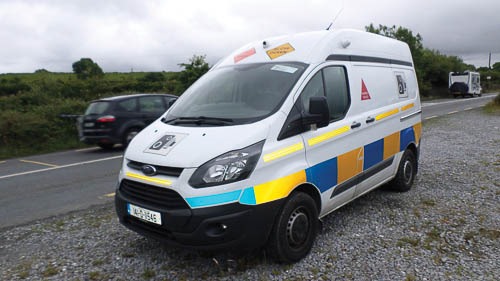 903 new safety camera zones from Monday
An Garda Síochána and the Road Safety Authority have announced that 903 new safety camera zones will be operational in the country from Monday, bringing the total number of such zones to 1,322.
Since 2010, An Garda Síochána has contributed to making our roads safer through the use of safety cameras, using a service provider GoSafe to operate them on its behalf. The primary purpose of safety cameras is to reduce speed related collisions, lessen injuries and save lives.
Safety cameras operate in areas where there is a history of speed related collisions, known as speed enforcement zones, using a fleet of marked vehicles.
All zones are available on the Garda website and available for GPS Navigation providers such as Garmin, TomTom, Google Maps or Waze to download.
"The safety cameras are proven life savers and only operate in areas which have a speed related collision history where fatal, serious injury and now minor injury collisions occur," Superintendent Tony Lonergan of the Garda National Roads Policing Bureau said. "By identifying and targeting these high risk areas our aim is to continue to reduce the number and severity of collisions, thus save more lives and prevent more injuries from occurring.
"This makes the roads safer for every road user."