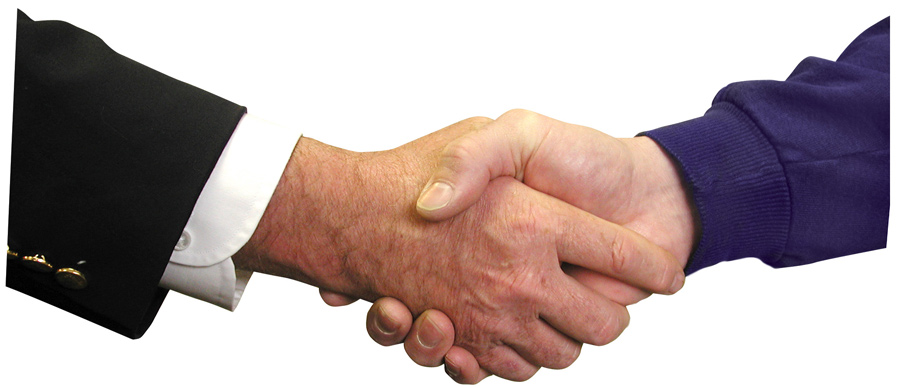 How to sell your car privately: 9 things to think about
It might sound straightforward enough but there's a lot to think about when you're planning to sell your car privately. Along with more traditional methods of advertising and selling, a whole host of apps and websites have come on the scene giving you multiple avenues to explore. We've put together another list with plenty of useful information to help you on your way.
1. Where to advertise
Nowadays many people prioritise the use of specialised websites such as DoneDeal or Carzone to sell their cars, and with good reason. Placing your car online provides you with the opportunity to advertise to a very large market and often these types of sites can greatly expedite the selling process. At the same time you shouldn't completely forget about other potentially useful methods such as placing an ad in your car window, posting a notice on local bulletin boards, taking an ad out in car magazines, or simply spreading the word through family and friends. Not everyone in the market for a car has the time or inclination to shop around online. Making sure that as many people as possible know that you have a car for sale is sure to help things along.
2. Presentation
First impressions last. Make sure your car looks as clean and presentable as possible. Clean it inside and out (get it valeted if you don't want to do it yourself) and repair any small damages to paintwork etc. before putting it online. Take pictures of the exterior and interior. Don't try to be too creative with the photos and don't park the car in front of a distracting backdrop. The focus should be on the car and nothing else.
3. Describing the car
Be honest! Make a list of all the features your car has, especially things that may add value to the sale. Are the tyres in good condition? If not it may be necessary to purchase some part-worn tyres. Be sure to mention any recent work or servicing that has been done.
4. Pricing
This can be tricky. It's important to be realistic, especially if you're eager for a quick sale. Check online or in car magazines to see what the market value is for similar cars.
5. Documents
You should have all relevant documents including NCT certificates and service records. Don't let buyers make copies or take photos of vehicle documents before they buy.
6. The test drive
Great care should be taken when arranging and participating in a test drive. Take all of the potential buyer's contact details and ask them to bring along their driving licence. Check that the buyer is insured to drive the car. Ask them to meet you at your home address and always accompany them when they're in the car. You don't want to be a victim of theft! It may be beneficial to bring a friend along with you for the test drive.
7. Be flexible
When listening to offers it's good to leave some room for negotiation. Allow the buyer to haggle at least a little bit. They'll feel like they're winning and you'll still be getting a respectable price for your car. Everybody wins!
8. Get paid
Be very careful when accepting payment for your vehicle. Don't let anyone drive off with your car until you're 100% certain that you've been paid in full. If you're dealing in cash, it's safer to accept payment at your bank. That way you can be sure the money is real and you don't have to risk carrying a large amount of cash around with you. A bank draft or an online bank transfer is also acceptable. For obvious reasons, NEVER accept a cheque from a private seller.
9. Contracts
Draw up a seller's contract for extra protection. Print two copies, one for you and one for your buyer. You should both sign and date the contracts and make sure you each keep a signed copy as proof of the purchase.
We hope you found this article informative! For more helpful tips and advice check out our previous blog posts and if you have any questions don't hesitate to get in touch.
Good luck,
The Team at GMIB.ie