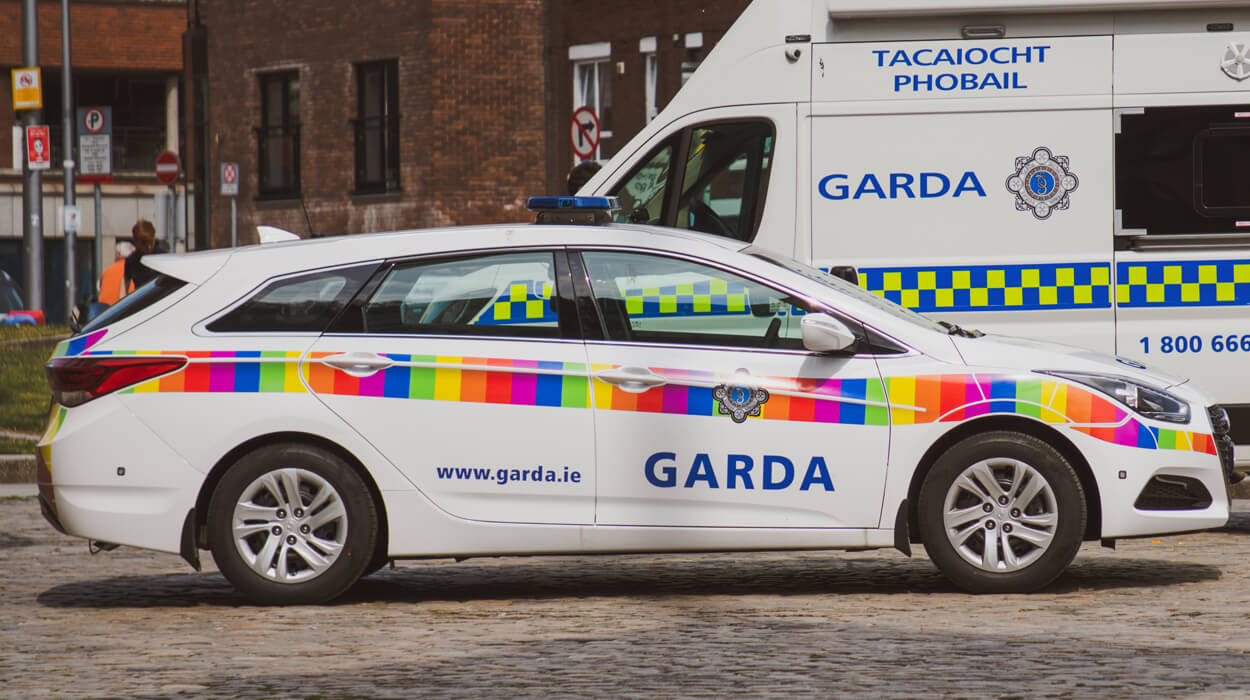 Insurance data for 3 million vehicles to be shared with gardaí every day
Starting today (November 16th 2023) the Motor Insurers' Bureau of Ireland (MIBI) will provide motor insurance details to An Garda Síochána on a daily basis after the official signing of a data sharing agreement between the two organisations.
RTÉ are reporting that details for three million vehicles and five million drivers will be submitted from the Irish Motor Insurance Database (IMID) each day as gardaí try to crack down on the number of vehicles being driven illegally without insurance.
Earlier this year, research published by the MIBI found that Ireland had the second highest level of uninsured driving in the EU in 2021, with the numbers rising further last year. There were almost 188,000 uninsured vehicles in 2022, which equals roughly one out every 12 private vehicles in use across the Republic).
It is illegal to drive on Irish roads without valid insurance. If a vehicle is found to be on the road without valid insurance, gardaí have the power to seize the vehicle on the spot. Other penalties include an automatic court appearance, five penalty points and a fine.
As part of the groundreaking new arrangement, gardaí will now get comprehensive insurance records on a nightly basis. This data will provide a real time picture of the insurance details for every private vehicle in Ireland.
The information that gardaí will now have access to includes the name and address of the policy holder, the policy number and validity dates of that policy, the vehicle registration number covered by the policy, the named drivers included on the policy, and the dates of birth of those drivers.
This means that if a vehicle's insurance was to lapse, the gardaí would have access to information providing that detail.
today's agreement marks a significant milestone in the battle against uninsured driving.
"With the full data transfer for private vehicles now in effect, members of An Garda Síochána will have access to real time motor insurance information," the CEO of the MIBI, David Fitzgerald, said. "So law enforcement won't be dependent on checking motor insurance certificates, they'll be able to get details for a vehicle's motor insurance policy, the period of time that policy applies as well as information on what individuals are covered by the policy."
"We have seen how effective a weapon this has been against uninsured driving in the UK and we anticipate it will have a similar effect in Ireland - making it next to impossible for motorists to act illegally and drive without valid motor insurance being in place," he added.
The Assistant Commissioner for Roads Policing and Community Engagement with An Garda Síochána, Paula Hilman, added: "With this data, members of An Garda Síochána across the country will now have access to all the latest, comprehensive motor insurance information for every private vehicle operating on our roads. We look forward to using this data to help identify and penalise those who are guilty of driving without insurance, making our roads safer in the process."