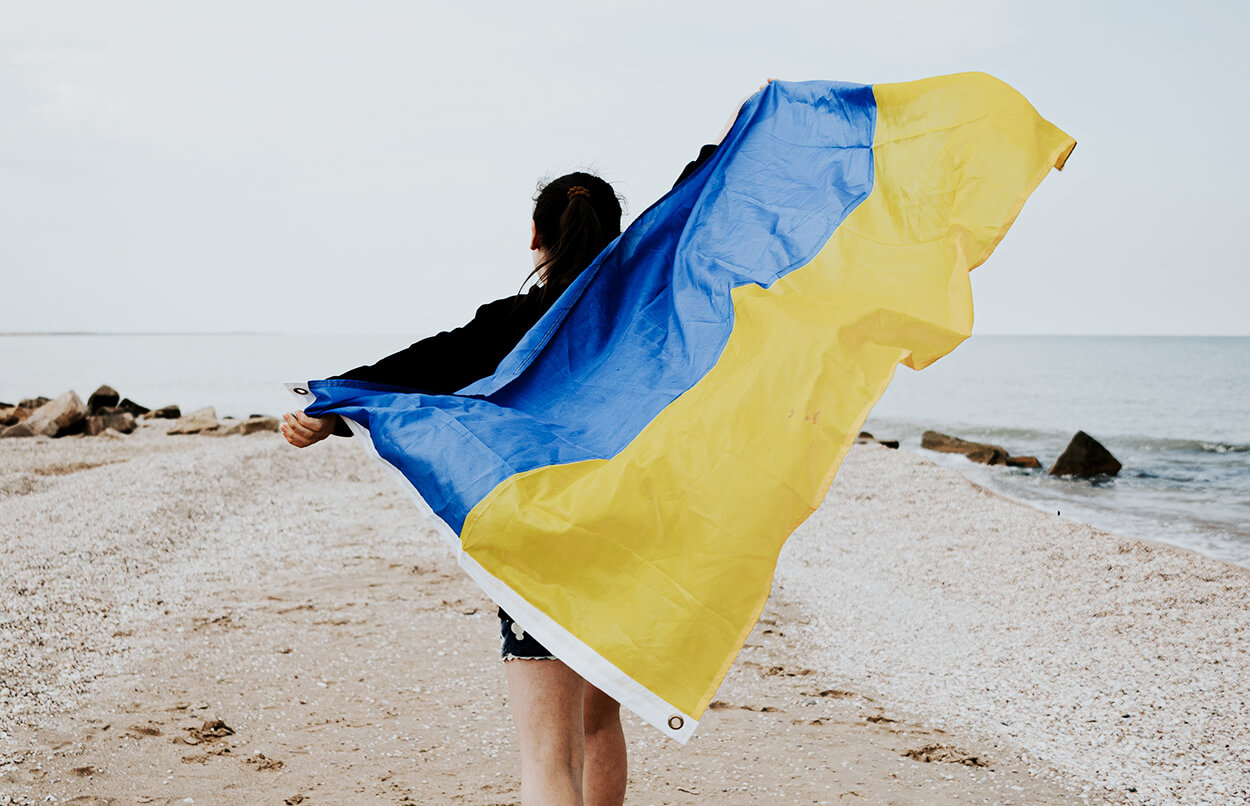 Insurance guidance for Ukraine citizens in Ireland
Over the past few months, Ireland has opened its doors to many Ukrainians who have been forced to leave their home country following the Russian invasion. The arrival of these Ukrainian citizens has raised some questions relating to insurance. For example, does housing a refugee potentially impact one's home insurance policy? And are our Ukrainian guests permitted to drive our cars?
Insurance Ireland has issued the following advice for Ukrainians and for people who currently have Ukrainians staying in their home:
While a comprehensive range of measures will vary from insurer to insurer, reflecting the different products they offer in the open market, there are a number of measures and goodwill initiatives that most companies will support on the basis of the Temporary Protection Directive, which enables Ukrainian citizens fleeing the war permission to stay in Ireland for a period of 1 year and may be extended for further periods after that.
Our members are supporting their policyholders who are voluntarily providing humanitarian assistance.
Home Insurance: Where policyholders are voluntarily taking in refugees to their home for no payment
Our members are supportive of policyholders providing assistance to refugees displaced by the Russian invasion of Ukraine. They will be considered as guests and part of the household so no additional charge will apply. There will be no need to advise your insurer and cover will remain the same. As the situation is fluid, this applies for the first 12 months of any refugees living with you. After 12 months, if any refugees are still living with you then you should notify your insurer when it comes to the next renewal period.
Where holiday homes are used on a voluntary basis to house refugees, you should discuss this with your insurer or broker as the policy may need to be updated. More information can be found on insurers' and brokers' websites or you can contact them directly.
Motor Insurance – Adding an additional driver
Insurers will provide cover for Ukrainian residents holding valid and current driving licences as temporary or permanent additions to existing private motor insurance policies. Driving experience will be accepted on a self-declaration basis. Requests to add Ukrainian licence holders on commercial vehicles will be facilitated where possible subject to licencing rules.
Insuring a Ukrainian registered car
It is possible to insure a Ukrainian registered car. The approaches to this will differ between insurers across the open market and it is advised to contact them directly to discuss this.
Volunteer driving in Ireland
If you volunteer to use your private car to deliver humanitarian aid, or to transport refugees on arrival to their accommodation, it will be considered social, domestic and pleasure use. There is no need to contact your insurer. In the scenario where a letter of indemnity is required by a charity for a driver undertaking this activity, you should contact your insurer or broker directly or check their websites for more information.
Government measures to allow Ukrainian Licence holders to drive in Ireland.
The temporary recognition of Ukrainian driving Licences was recently announced on 22nd April by the Department of Transport. Minister Eamon Ryan signed an Order that will enable Ukrainians temporarily resident under the Temporary Protection Directive because of the conflict, to drive their cars in Ireland if they exchange their Ukrainian driving licence for an Irish licence.
Ukrainian drivers can now exchange their car driving licence for an Irish one, making it easier for them to move around. The new licence will be valid for 12 months and will apply to cars only. A&L Goodbody have kindly assisted Insurance Ireland in getting this clarity from the Department of Transport that gives our members certainty needed in handling requests to provide motor insurance.
The Road Safety Authority have provided a detailed FAQ for Ukrainian drivers which covers topics such as driving a car in Ireland and vehicle safety, which can be found here.
If you still have questions about whether or not your cover is adequate, or if you wish to enquire about the options that are available to Ukrainian people now living in Ireland, please refer to your broker or insurer.
All the best,
The Team at GMIB.ie