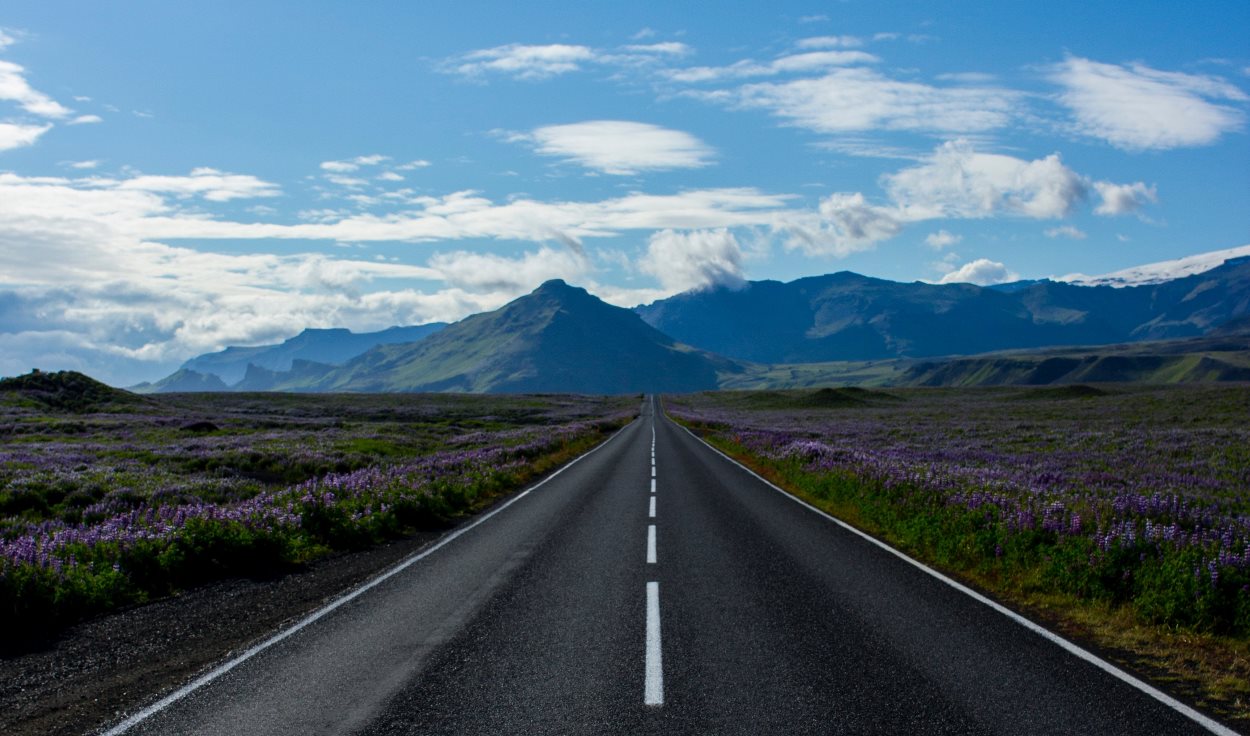 Road trip!
We're truly blessed to live on such a beautiful island where literally everything is within driving distance. Road trips are a great way of exploring Ireland. It gives you the freedom to come and go as you please and it can be a wonderful opportunity to spend some time with friends or family. Travelling long distances by car does have its pitfalls, though, so here are some tips to help your road trip go as smoothly as possible.
1. Plan your route
Ireland is small but don't get complacent. Even if you're certain you know the right way, make use of the GPS in your car or on your phone. Taking a wrong turn is stressful but largely avoidable in this day and age.
2. Plan your stops
Do your research before you head off and find suitable places to stop on the way. It's hard to judge a restaurant just by driving by it.
3. Be flexible
Plans are great but things don't always work out perfectly. Be prepared to take a detour or unscheduled stop. Someone in the car, the driver included, might need a break or you might spot something you want to check out. Who knows? The new plan might work out better.
4. Budget
If you're looking to save money, prepare your own food for the trip. Your biggest expense will be fuel so fill up before you head off. Getting petrol locally is a good idea as you'll know where the cheapest options are.
5. Check your car
The last thing you want is to get halfway to your destination only to break down and get stranded miles from home. Check everything to make sure your car is in tip-top condition; if you have any concerns, have a professional take a look. It will be worth it in the long run.
6. Pack wisely
Bring everything you need for your trip but don't pack too much. If everyone takes loads of luggage it will put unnecessary strain on the vehicle.
7. Entertainment
Keep yourself and your passengers happy by playing some fun road games. Listening to music is also good idea (but not so loud that it's a distraction).
8. Kids
Kids in the back seat are by far the biggest distraction while driving so it's important to keep them occupied, especially on long journeys. Encourage them to play games or watch movies on tablets or other hand-held devices.
9. Coming home
Try to be as prepared for the way back as you were for the way there. Fill up the tank, plan your route and stops, and make sure you have everything you'll need for a comfortable drive home.
Follow this advice and your dream road trip will go off without a hitch!
And remember, at GMIB.ie we compare over 20 car insurers, including the likes of Liberty, AXA, Kenco and Aviva, to find you the best deal on the market. Get a Quick Quote online in just 60 seconds and we'll do the hard work. It really is that easy!
All the best,
The Team at GMIB.ie